December 5, 2016 at 4:18 pm
#1556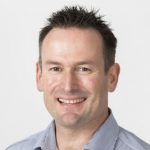 Rob Clarke
Keymaster
Welcome Megan,
It's great to have you join us in the community. I've got to take my hat off to you having 5 children – two is a handful at times in our house so 5 I struggle to comprehend!
There are many possibilities for how Sheets and Forms can help you organise your office and make your systems more efficient. You can even automate certain repetitive processes.
Keep an eye on the forum which relates to the course Sheets & Forms for the Office 1, which will grow as people engage with the content in the course.