March 21, 2017 at 3:28 pm
#1959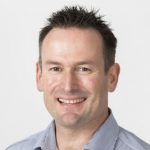 Rob Clarke
Keymaster
O that is a real pain, sorry to hear this Vicki.
Surely it's not possible that any of the other collaborators who have access may have 'had a look' and deleted the merge job? (I doubt this would happen.)
In any case, you don't need to choose either of the Merged doc URL or Merge Doc ID. All you'd do is create the file with a naming format that makes sense, for example:
Leave Request – <<First Name>> <<Last Name>> – <<Timestamp>>
That will create what you need if I'm not mistaken 😉
If this occurs again, then I think the best approach is to contact the Autocrat help Google+ community here… it appears that this is an issue that occurs occasionally for some users, from what I read in there, there are solutions – but first let's see if it persists.