February 19, 2018 at 10:19 am
#4558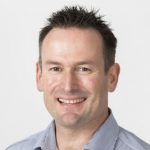 Rob Clarke
Keymaster
Hi Charmaine,
Good question. To do this follow these steps:
Do a search to locate the user and click on their name once they pop up in the search field.
Scroll down and click on 'More' at the bottom of the user details screen.
Scroll to locate the 'Admin roles and privileges' section.
Click 'Manage Roles' and tick the top checkbox to give the user super admin rights.
Note that you can give different users different levels of permission. This is particularly useful in larger organisations where you might want someone who can reset user passwords, or just add them to groups, but not do other things.
This reply was modified 5 years, 7 months ago by

Rob Clarke

. Reason: Included video in instructions