March 7, 2018 at 7:14 pm
#4622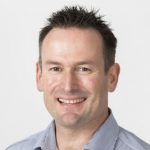 Rob Clarke
Keymaster
Hi Claire,
So good to have you join us in here. We have a discussion forum just for this purpose which already has a couple of videos in it for you to watch.
The best ones to start you off would be the post: 'Overview of the G Suite Admin Console' and 'How to update a user's details in the G Suite Admin Console'.
Then once that is done, we can look at specifics, such as managing users, setting up permissions for different apps and so on.
Rob