March 8, 2018 at 10:38 pm
#4633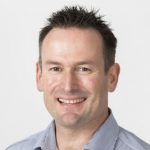 Rob Clarke
Keymaster
Hi Claire,
Yes, this is entirely possible in Gmail and there are a few options for customising how it works. The main feature to learn is called Priority Inbox, which changes how your inbox works (so is an exercise in trust in some ways!)…
This video shows you how this works – take note of how you must click the importance marker so that Gmail learns: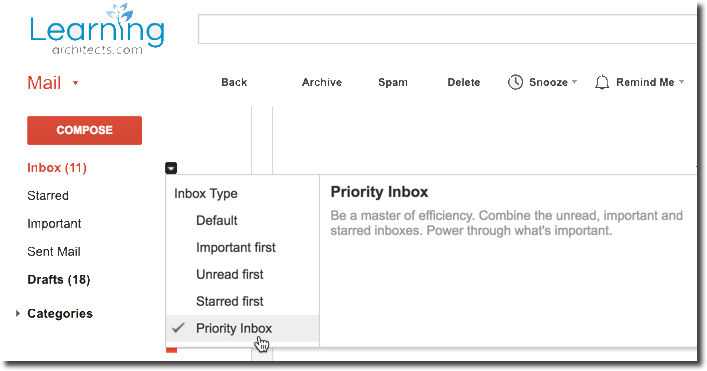 To enable this follow these steps:
Hover over the small downward pointing triangle next to the word 'Inbox' in Gmail.
Click this triangle and select 'Priority Inbox'.
Your inbox will reload and then you will see three sections:

Important and Unread
Starred
Everything else
The cool thing about this is that you can 'train your email' by clicking the importance marker, so that it 'learns' what is important and what is not. Let me know how you go and if you see the importance marker… there is possibly more information but this should start you off.
We are developing an in-depth course in 'Training Your Email' which will complete the series of 3 courses to give an awesome overview of how to fully manage email… this will be available this year for you.
Rob 😉
This reply was modified 2 years, 8 months ago by

Rob Clarke

.