September 22, 2019 at 10:40 am
#6108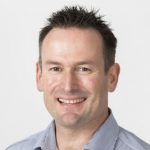 Rob Clarke
Keymaster
Hi Claire,
I've taken a look for you. I was reading your newsletters out of interest, but to be honest, I think they are getting way too long. It's tempting to want to give more; my advice is to consider what parents want first and work from that.
Welcome to the dark arts of email marketing…. some points to consider:
Stats – the drop from 68/7.8% open/clicked down to 29/2% is quite a dramatic one. I'd suggest it is due to emails being too long. Average email open/click rates are around 17.92/2.69% so your open rate is HIGH, whereas your click rate is average. I'd suggest you want to increase the click rate to more than 30%. We have experienced up to 75/60% open/click rates which is super high, when we've really hit the mark with the audience we are emailing. Further reference…
Length of email – if you look at any of the plethora of sales guidance on emails (and I've read a LOT of this over the last few years), much of it revolves around brevity and what's in it for your audience. For example, if I print this email, it prints out as 14 pages long – attached is the PDF which looks good, but will kill the trees and my printer ink if I were to do that. Do you read lengthy emails unless they are about something really important like staffing or strikes, for instance? I'd bet you don't.
Email deliverability – if possible, it is important to ask people to sign up to your email list. This is because the system does something called double-opt-in confirmation. This is an important process that ensures users who sign up want your email. Critically, it increases the likelihood of future emails landing in their inbox. In MailPoet you can manually add them and if you do this, I suggest you use the Send confirmation process to ensure they have double opted-in. Do this in the Subscribers section of MailPoet…
Who are you writing for – this is where the 'dark arts' comes in. If you keep your emails short, punchy and use various ways to grab the readers' attention, your open rate will increase. This article on the MailPoet site is worth skimming – we suggest using questions (eg. How to keep your child safe online, or Want to learn how to keep your child safe online, rather than 'Parenting in the Digital Age', for example.) Using questions and teasers for subject lines will make the greatest difference. Keep in mind which emails you open and then investigate further and notice what it is about these…
Time of day to send – this can be very audience dependent. Given your audience is likely to be working during the day. Best times to deliver might be one of: between 7-8am prior to getting kids to school, just before lunchtime, just after most kids go to bed… I'm guessing here and this would need testing. Further reference…
Use the blog post capture feature in MailPoet as much as you can. This features means your website is the primary storage place for all content (especially if it would be useful for people in the future (eg. the BoT update is a good example), plus you can use categories to deploy the content as it's own page in future if you put all news items on your blog. This is why a blog, when used well, in conjunction with an email list to tempt people to visit that blog, is the most effective way to engage with your community. I suggest your goal should be to get people visiting your site because of your great emails, rather than reading lengthy emails… which almost no one does nowadays.
I hope this is helpful, let me know if your team needs further help to set the system up and then be able to monitor improvements.
Rob
This reply was modified 1 year, 2 months ago by

Harsh Patel

.