December 5, 2016 at 8:32 am
#1532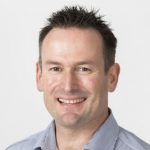 Rob Clarke
Keymaster
Hi Britt,
I've just checked and altered the instructions on my message above. If you'd create a new topic with the subject line:
Intro – Britt Schollum
…then put 'Introduction' and 'Your Name' as tags which makes it easy for people (and you) to find all your posts in future.
Have a great day,
Rob
This reply was modified 6 years, 9 months ago by

Rob Clarke

.