October 27, 2017 at 12:28 pm
#3696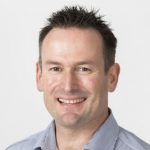 Rob Clarke
Keymaster
Hi Rhonda,
Thanks for calling me. I see you are using the Form to look at the survey results which is a good start. Some pointers:
A Google Form has inbuilt responses which you can analyse individually or summarise, which produces graphs.
The Form isn't really designed to print out – they are online tools so it takes a bit of extra effort to make it work well if you have to print it out.
You can choose to 'Copy' the chart and then paste it somewhere else, which is probably a good thing – as in this first screenshot:
Now, if you choose to print out your responses, this is where it is likely to turn to custard… 
As you'll see at the end of this animation above, it is asking to print out individual responses which isn't what your Board will want. Let's not kill trees…
You <span style="text-decoration: underline;">could</span> use the print feature from your web browser (File > Print) as I do in this next animation, which on my Mac gives a better result along with the graphs, but as you mention it isn't working for all paper orientations (ie. portrait or landscape)… 
My suggestion is to open the results in a Google Sheet, then turn them into a graph or a series of graphs. This is where you/Frances may need to come back to me, but I'll have a guess at what your BOT may want in the following…
Click on the little green icon top right inside your Responses tab of the Form. 
This will launch a Google Sheet with the results, but they won't have the graphs… yet.
Select the column of data to graph – in this case 'mental health' 
Next, I suggest you move it to its own tab within the Sheet – this will make printing easier: 
If you select 'Edit chart…' then you get all sorts of options, from chart style to labeling the segments of the graph, etc.
Let me know how you go with this – I can pop back into the Sheet if you need it on Monday.
Rob
This reply was modified 3 years, 1 month ago by

Rob Clarke

.