March 2, 2018 at 4:26 am
#4610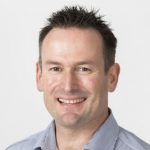 Rob Clarke
Keymaster
Hi Linda,
Firstly, my deepest commiserations (from a bit of an Apple person). Moving from the beautiful retina HD screens of the MacBook range to cheaper windows is a serious downgrade.
There are a couple of things you can do, but you can't alter the fact that the new PCs will have lower quality screens so this may be somewhat limited. Here are my suggestions to pass on to staff:
You can try altering the screen resolution of the PC. This will make everything smaller or larger, plus decrease/increase the number of pixels per inch and thus affect available clarity as well as size. How much you do this will depend on the type of screen in the new laptops – there is a tutorial for Windows 10 (which I assume they have on them) below for you, plus here is a reference of the possible screen resolutions for HP notebooks…
Some staff may prefer to alter certain things, if this is the case, try the steps in this tutorial are quite good because they give you three options:

resizing everything
temporarily magnifying items
increasing text size
On another note, I'll be on the coast for a couple of days after Easter, would you like to catch up?
Good luck with this and let us know how you go 😉
Rob
This reply was modified 5 years, 6 months ago by

Rob Clarke

. Reason: Made steps more structured and easy to follow