March 28, 2018 at 8:01 am
#4698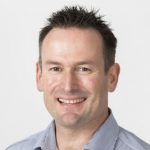 Rob Clarke
Keymaster
Oh yes, it's most likely being rolled out in a staged way, which is normal really.
Google has two public 'streams' for releasing new features: Rapid and Scheduled Release.
It will be likely to appear over the next week for you, it's working for another client of mine in Auckland, so could be a propogation delay.
I'll place the release timing into future posts so it is clear 😉
Rob