March 5, 2019 at 8:03 pm
#5779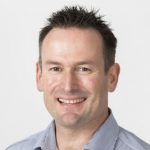 Rob Clarke
Keymaster
Hi Anne,
Sorry for the late response. I had drafted one, then did some research into it and then forgot to post! Sorry ;-0
Can you check a user in question to see if this fixes the problem… if not, then read on. There are HEAPS of settings within the Device Management area of the Admin Console, which is what makes Chromebook such flexible and compelling devices (when used properly).
There are a couple of things I need to check here:
Whether your students are organised correctly into Organisational Units within your Admin Console… in checking they are not. I'm not clear whether this will be causing this issue; but this is something I'd recommend you work towards fixing… more on that below…
Within Devices > Chrome Management > User Settings > Hardware… there is a place to enable video input. What is confusing me right now is that this is enabled for you (which is why I suspect having the kids in the right Organisational Unit might help).
A theory I have is what if we had all students in an Organisational Unit (see highlighted section to the left) from which we enable video input? I want to check this with Google Support, which I will do over the next few days and come back for you.
Do you have a child in mind you can test this on so we don't go moving loads of students around in here and check this?
Rob