June 11, 2019 at 12:28 pm
#5862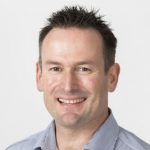 Rob Clarke
Keymaster
Hi Danny,
This is actually a really great question which would benefit others. Using Hangouts chat will be a great option for your team as it grows, though longer term it won't be fit for purpose when you have multiple people chatting about multiple things at the same time… so for now, it's a good option in my view.
Longer term, I'd recommend Slack as it is infinitely flexible… to give you an example, it can even notify you when someone interacts on your website 😉
Are you able to take a screenshot from your mobile device and attach it to the original message so I can see it, please?
To take a screenshot from your iPhone hold down the sleep (right hand) button along with the down volume on the left.
Will be back soon with more answers…
Rob