June 23, 2019 at 8:58 pm
#5892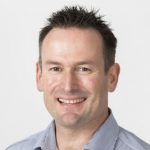 Rob Clarke
Keymaster
Hi again Danny,
I just checked in on my last response re: how to re-do the merge for new people… some pointers:
Do the merge from inside your [email protected]… email
Go to Add-ons > Mail merge with Attachments – you might need to click Enable Mail Merge
Next, choose Configure Mail Merge, the add-on will step you through a sequence and you'll see it is pretty straight forward (I hope!). Step through the sequence by clicking the green Continue button – for example, you'll see the email template I've configured with the attachments/etc.
The last step in the Add-on is to click Run which will send the emails… if you ever need to re-send, just take out the date/timestamp in column H of the sheet and it will re-do it.