Frequently asked questions
Kia ora [accessally_user_firstname][accessally_not_logged_in]guest[/accessally_not_logged_in],
Below are the answers to our most frequently asked questions. If you have one that isn't answered here, please let us know.
I've forgotten my password
No problem! You can use the link on the log in page and follow the prompts.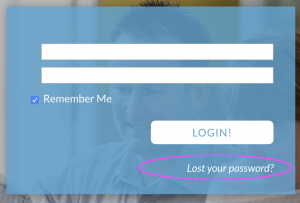 Or, if you have forgotten your username please email us at [email protected] and we will email you new login in details.
How to update your profile page
It is quite easy to update your profile page. Follow these easy steps:
Once signed in, look at the top right of the screen and go to: My Account > My Profile.
Click the Edit button next to the View button. You will then be able to update your details and change photos, etc. 
You can customise the following parts of your profile:
Job Title, School and Phone Number – useful in case you have colleagues who wish to connect with you.
Profile photo – click Change Profile Photo (the system will allow you to take a photo or upload one). This is important as it will show your photo throughout the site which is important in making the site more welcoming to people.
Cover Image – click Change Cover Image and you can also upload an image you'd like to share.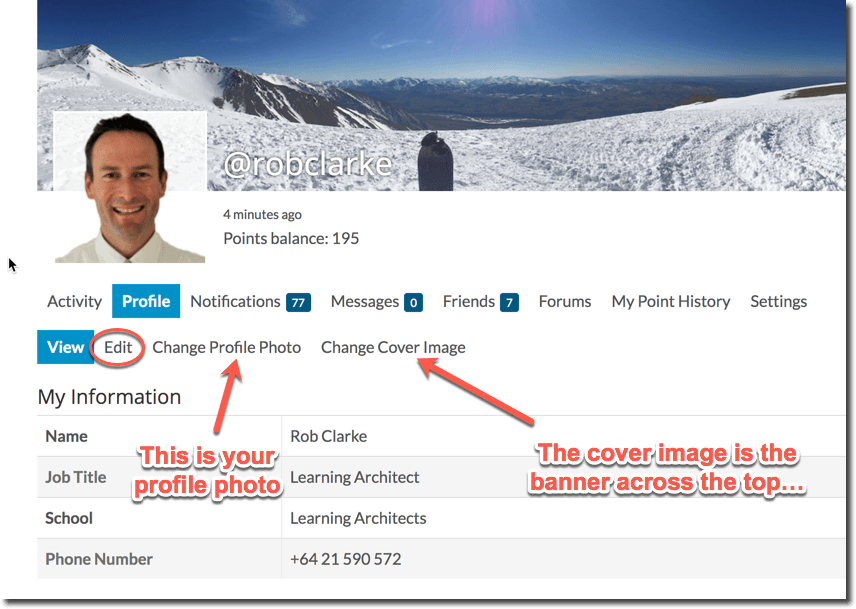 Member Guidelines
Our member guidelines are here to promote a friendly and welcome atmosphere for you and to maintain the highest level of integrity, positivity, and focused, respectful growth for all our members.
We have developed the Guidelines for all members. As such, your agreement in joining this community implies your agreement to follow these guidelines. Please ensure you are familiar with them. To read the guidelines please open this link: Member Guidelines.
What does my membership include?
Your membership includes a range of features which will increase your confidence, skills and empower your professional learning. These include:
1. access to discussion forums to ask and answer questions you may have;
2. access to the Resources Library with a wealth of tools, tricks and add-ons to save you time and provide additional functionality;
3. the ability to connect with other members to share ideas and strategies;
4. a Template Gallery with a range of useful templates to save you time and make your systems more efficient and streamlined;
5. any online courses you have as part of your membership.
These features are all accessed from the home page of the site. The items you have access to will be colourised, whereas those you don't have access to will be greyed out.
Can I share my membership with someone else?
Memberships are on an individual basis may not be shared with other people. Your membership includes a range of features that will really benefit your learning. These include:
as you progress through a course your progress is tracked;
as you complete modules in a course you will receive the demo files and other handy tips, tricks and handouts to facilitate your learning;
as you interact with the system (eg. post or reply in forums, update your profile, connect with other members, etc.), you will accrue reward points;
when you complete any particular course, you will receive a certificate of completion.
If you have colleagues who would benefit from this Learning Community, we have group discounts for teams or staff in your Cluster or Community of Learning (CoL). In this instance, please enquire to [email protected]
Our Terms and Conditions for use of the site also explain this.
Can I cancel my membership if I don't like it?
Yes, you can cancel your subscription anytime from your account page. We would be sad to see you go and will contact you to get feedback on why you wish to cancel your membership.
If you're not completely satisfied with your membership, contact us within 21 days to request a refund.
I live outside of New Zealand. Can I still get a membership?
Yes! Our resources and the features within our membership sites apply to other contexts and are popular in countries throughout the world.
All plan prices are listed in NZ dollars. We also accept other currencies such as US or Australian dollars.
Presently the site is set up to take payments in NZ dollars – please contact [email protected] and we can send you an invoice in other currencies.
How do the reward points work?
This is one of the really fun aspects of learning in an online environment such as this – reward points!
We have devised a system which enables you to accrue points when you interact in various ways. In time these reward points may have tangible benefits for you.
Because this is 'top secret' the only way for you to find out how it works is to interact with the system! Here are some clues:
Connect with another member
Send another member a message
Post in the forum
Reply in the forum
Testing a resource from the Resource Library
Contribute a resource to the Resource Library
Visiting the community regularly
…have fun!
Do points expire?
At this stage your points do not expire. We are going to let people accrue these for a period of time and decide in the new year how they might be used. If you have great ideas for how this could look we are open to them 
How to post to the forums…
The forums are a great place to interact with other members and ask questions that you wish to find answer to. This video shows you how to navigate to the forums and make a post.
Please note all posts should have these three parts:
A descriptive topic title
A descriptive body – if you are asking questions try and be as specific as possible. We suggest one question per topic, if you can.
Topic tags – these are particularly important as they enable people to find topics as the forum grows.
How to insert an image into a forum post
This short tutorial 
(2min 11sec)
 shows you how to insert an image into a forum post:
You may also be interested in this forum post Screen Capture Tips which will help you explain your questions.
How quickly can I expect a response?
We like to keep our support authentic, highly practical, useful and spontaneous rather than scheduled and repetitive! While the community is in its infancy you will expect us to be in the forums most days M-F.
That said, we will always be there for our clients and have committed to the following minimum support promise which can be found in our Member Guidelines.
Do your resources work for office staff in businesses?
Yes! While our resources are designed for staff in educational settings, the skills covered in our courses are applicable to many other contexts, such as corporate office environments. Please contact us to find out our business or corporate rates.
How do I access a course?
Once you become a member, you can immediately start using the resources on members.learningarchitects.com

You will have access to a number of free courses as part of your membership which will show on your home page. You can also purchase additional premium courses.
All courses are indicated by a colourised icon and are available from the Home page or the My Programmes area.
Any courses that are greyed out you need to purchase to access.
How to use this site when you share a computer with others…
Many office staff share a computer with colleagues, especially those who might work part time and share a role with another person. This tip helps you manage your membership account if more than one person is a member in your office and you share a computer.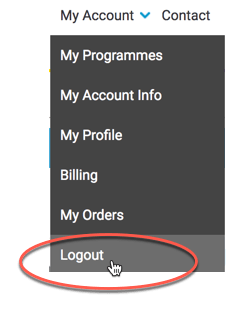 One of the 'useful' things our web browser does is to save passwords for us. This is a handy feature in many instances, but there are some occasions when this is not helpful. For example, if more than one member is using the same browser to use this site, you can inadvertently log in as the other person.
This can be problematic because the system tracks your progress through courses, sends you personalised reminder emails, handouts and so on.
​When this happens, best approach is to click on 'Logout' and then re-log in as the right person.
If that doesn't work due to the browser auto-logging you in, then you need to set something up called 'Multiple User Switching', which is a much better solution to this problem as it separates bookmarks, settings and passwords.
The above link has detailed instructions for how to set up multiple user switching Here is a short 2.50min movie explaining this:
How secure is this site?
All Learning Architects membership community sites use industry standard security to protect your information using a technology called Secure Sockets Layer or 'SSL'. You know a site uses this because it has a little 'lock' icon to the left of the address.


SSL (Secure Sockets Layer) is the standard security technology for establishing an encrypted link between a web server (such as https://members.learningarchitects.com) and a browser. This link ensures that all data passed between the web server and your browser remains private and protected by encryption. SSL is an industry standard and is used by millions of websites in the protection of their online transactions with their customers.
Our dedicated SSL certificates are 256-bit encrypted Comodo SSL certificates.
You might also like to read about how we maintain Privacy here…
Further reference:
What is SSL? – ssl.com
Transport Layer Security – Wikipedia
Can I refer colleagues from other schools?
Yes! We'd greatly value your support and are devising a way to reward members who refer new members. Stay tuned for some exciting ways that we intend on thanking you for your recommendation.
Can I play the videos and open links on any device?
Yes, the videos and links on this site work on any kind of internet-connected device. For best results using the Google Apps environment, we recommend using Google Chrome as your web browser.
I can't pay with a credit card, are there other payment options?
Yes, we can send you an invoice for payment. Please email [email protected] to request this and for more information. Please note that this may delay access to the site until payment is processed.
What is your refund policy?
We will provide a full refund up until 21 days of your membership starting. After 21 days of your membership commencing there is no refund available.
Contact us
If you have any concerns about a course, service or product from Learning Architects or its partners please raise them directly with us at [email protected]. We will get in touch to resolve these with you as soon as possible. 
If you find a typo, inaccuracy, outdated tip, resource or link, or anything you feel is not right, please email [email protected] and we will address it.
Tech Support and Access
If you require some tech support to access any part of the site please email [email protected] with your question or problem.
Please do not post tech support questions in the forums as we want to keep these free to focus on the issues they relate too.