August 29, 2017 at 10:38 am
#2747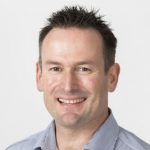 Rob Clarke
Keymaster
Kia ora Niva,
Check this forum post which has a video tutorial I made for Annabel at Little River School.
When you create a Google Group, it will have an email associated with it. This is what you might think of as an 'email list', eg. [email protected]
When you send an email to [email protected] it means the group distributes the email to the people who are in it. They cannot 'see' each others' email addresses unless you allow this in the settings.
That video above should show you how to set this, if you are still stuck after watching it, take a screen shot and post back here and I'll step you through it.
Awesome!
Rob