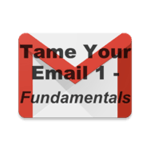 Hi [accessally_user_firstname],
The inbuilt search feature within Mail is a powerful and flexible tool which will save you time. This tutorial shows you the ins and outs of using search to find items in your email.
This is particularly useful for when you may need to locate an items you've archived or check on a conversation you've had with someone.
You will learn:
| | | |
| --- | --- | --- |
| 1 | The most common searches you will perform. | |
| 2 | How to customise searches using advanced features. | |
[accessally_has_any_tag tag_id='578′ comment='Members – 30 day trial']This content is available to paid members – please upgrade here…[/accessally_has_any_tag]

[accessally_missing_any_tag tag_id='578′ comment='Members – 30 day trial']
This video is 3 minutes 27 seconds long:
[accessally_user_firstname], if you have any questions, please ask these in the discussion forum…
[/accessally_missing_any_tag]
My private notes...

Click here to enter your note (this is private to you)...
Module Progress: