Have you ever forgotten a password that you need to share with someone? It's a pain, right?
Don't worry, there are some solutions… here are the pathways to find those missing passwords:
Google Chrome:
To locate the password of a site or service in Google Chrome, click this link: chrome://settings/passwords
Search for the site or service and it will come up, you may need to click the little 'eye' symbol to view the password – it will prompt you for your computer login password to do this!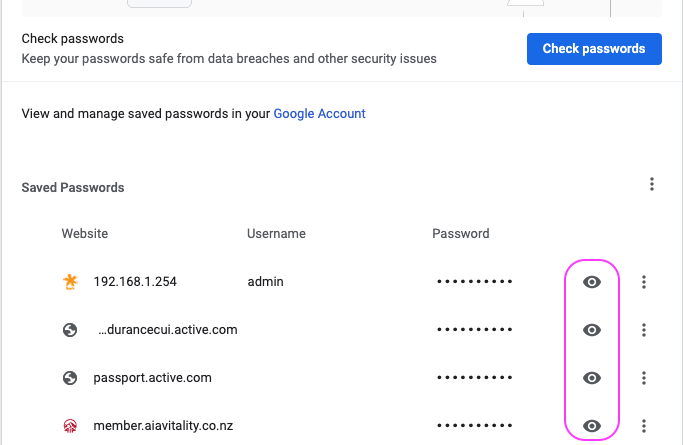 Safari:
Go to the Safari > Preferences menu item.
Once your preferences load up, click Passwords, then enter your computer login password.
Search for the site or service in question.