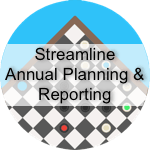 Dear [accessally_user_firstname],
Thanks for taking this specialist course designed just for school principals! It is based on the tips shared in this blog post.
These tips have been designed to make principals' lives easier. We hope you find this course really useful in streamlining and improving your processes.
This welcome video is 47 seconds long:
Here are some pointers to help you get started:
Check the 'Getting Started' module to the left to get your own copy.
Tick off objectives as you work through each module; at times this will release new content to you.
Use the question facility below each video and we will respond to help you.
Share the course with colleagues by clicking the sharing links at the bottom of each page.
Course Topics:
How to make a copy of the Annual Plan Template.

The features of the Annual Plan Template.

How to customise the template to suit your own needs.

Tips and tricks for making your documents easier to use for you and your team.

How to publish documents online easily.
What to learn next.
Course Progress:
I hope this makes a difference to your work,
Rob Clarke