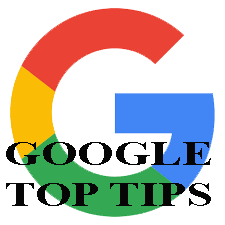 Dear [accessally_user_firstname],
Comments allow people to reply and interact inside a Document, Slide Presentation or in the case of this video, a Google Sheet.
You will learn:
| | | |
| --- | --- | --- |
| 1 | Multiple ways to insert a comment. | |
| 2 | How to respond to a comment. | |
| 3 | How to resolve a comment. | |
| 4 | How to link to a comment inside a Sheet, Doc or Slide | |
| 5 | Managing notifications from comments. | |
| 6 | How comments interact in your email. | |
| 7 | Examples of scenarios where this will be useful. | |
Scroll down to view the video…
This video is 5 minutes 51 seconds long and applies to Docs, Sheets or Slides:
This video is from our online course Google Sheets & Forms 1. Please note that this applies to Documents as well as Slides.
The ability to comment on a cell in a Sheet is slightly different in a Doc/Slide, you just need to highlight what you wish to comment on.
Instructions for making a comment…
When working in a Document, Drawing, Sheet or Slideshow, select a piece of text then right-click (or control-click) and select 'Comment'. You'll notice a small round icon to the right inside documents indicating this comment feature also.
Write a comment. This might be an idea or discussion point on an agenda item, or feedback to someone, etc.
Click 'Comment' and the comment will be 'stuck' to the text or item you selected.
If you want to ensure a specific person gets the message, then type, for example,

[email protected]

into the body of the comment to mention him/her.
If you wish to set a task for that person to complete, then you'll get the option of doing this. Either mentioning or assigning a task will trigger an email to that person for them to respond to.
[accessally_user_firstname], If you're enjoying this course, please share it with your friends!